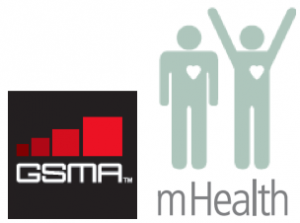 According to a report issued recently by the GSM Association, one thing is clear:  Nearly everyone who is familiar with mobile health agrees it's a good thing. A survey of 2,000 healthcare providers (HCPs), patients and consumers showed an overwhelming majority believing mHealth solutions "can convey significant health benefits."
In addition, most respondents agree that mHealth is effective in addressing what is certainly among the largest problems with healthcare delivery:  Affordability. For example, a patient with a chronic disease currently depends on a model that requires direct contact (read:  office visits) with several health care providers, for the purpose of monitoring treatment. mHealth offers the ability for patients to not only monitor themselves and share their progress with their HCPs over the Internet, but, in many cases, supplement the monitoring with apps that help achieve behavioral changes (such as weight loss or exercise) that improve their prognosis.
It looks like a win-win situation, but mHealth still faces many challenges, most of which have to do with cost accountability. In other words, how is mHealth regulated and who pays for it? HCPs are often reluctant to change their treatment models, and have concerns about remuneration from insurance companies (a concern nearly universally shared by patients). Planners and insurers appear to be leading the effort to get mHealth into the mainstream.
Government, healthcare providers, insurers and patients – all have a stake in what could very well turn out to be among the biggest advances in making quality healthcare more cost-effective and accessible.
The GSMA report is refreshingly well organized and clearly presented, and offers a wealth of valuable information and insight. I encourage you to download a copy for yourself here.