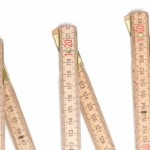 Stephen Baker, in a recent New York Times article in the New York Times, commented, "The impact of new technologies is invariably misjudged because we measure the future with yardsticks from the past." The article notes that in the early years of commercially available electricity, practically everyone associated the new industry with one thing:  illumination. What followed, of course, was nearly exponential growth of other "applications" exploiting the platform, from early home appliances up smart phones. And mobile health apps.
I think it's prudent to apply Mr. Baker's yardstick and electricity analogies to the field of mobile health. About all that's certain at this early stage of the game is that growth is spectacular. For example, it's reported that the Digital Health and Fitness Technology offerings at this week's Consumer Electronics Show in Las Vegas, will be up by nearly 25%. There are 215 exhibitors in the category, occupying more than 27,000 square feet.
The only other sure thing is that there will be winners and losers. Just as the bursting of the dot com bubble resulted in dozens of pet.coms for every Amazon, there will surely be a massive culling of mobile health technologies as the market advances. Achieving acceptance and success is particularly tricky for mobile health, as there are three critical market segments that need to be satisfied:  The public; healthcare providers; and – in many cases – the FDA. (Which, according to my latest information, has cleared only 75 mobile medical apps.)
It's quite a horserace, with more horses joining all the time. I'm particularly interested in seeing how major health insurance providers (such as Aetna) will adapt. 2013 promises to be very interesting and exciting.