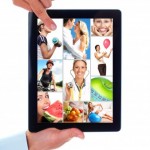 A Pew Internet Report published this month suggests a wide disparity in mobile healthcare use by members of the general public as compared to their physicians. Overall, 19% of smartphone owners have installed a health management application. 52% report obtaining health information via their phones. But only 9% report receiving any text updates from their physicians concerning health and medical issues.
…with all this facilitating technology in place, why aren't physicians using it to communicate with their patients?
Certainly, use of smartphones and web-enabled tablets is prevalent among caregivers. According to this article by Dan Rowinski, 62% of physicians use digital tablets and the only device they use more than a smartphone is the stethoscope.
So with all this facilitating technology in place, why aren't physicians using it more to communicate with their patients? The answers are simultaneously simple and complex.
…physicians are very busy people.
For example, many physicians have an entrenched system of paper-based patient records. Digitizing these records is a task formidable in time, money and an uncertain return on investment. Add to that the specter of compliance with regulations regarding Electronic Health Records, and you have very real impediments to change.
Let's also note that physicians are very busy people. Their days are already filled with administrative tasks and treating patients directly. Asking them to make time to learn new ways to use and engage in patient mobile healthcare applications is, in most cases, impractical. You simply can't ask them to add yet another layer to their already complex world.
In my opinion, to get physicians to move in this direction requires three things to happen. First, something in their current routine needs to be eliminated, to provide the time necessary to do the new tasks. Next, adoption of the new routine needs to promise such dramatic improvements in their practice as to be indispensible. Finally, the learning curve necessary to adopt the new technology needs to be tiny – measured in minutes rather than days.
I'd be very interested in hearing from practices that have made the transition, and what they learned in the process.